Ceiling decoration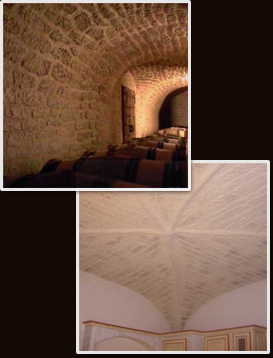 Ever wanted to have a wine room, reading room, or dining room with a stone ceiling?
How about a majestic room with stone arches and vaulted stone ceilings? These are all possible with Decopierre® !
Our Authorized Decopierre® dealers have teamed up with wine cellar designers and offer the opportunity to give you that stone cellar look.
In many cases, barrel ceilings are too costly to build in stone.
With Decopierre®, you can have your existing or newly built barrel ceiling made of stone!