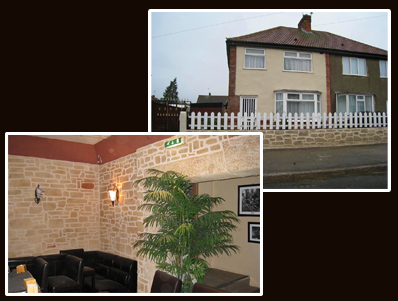 Decopierre® has developed an exclusive product designed to create a natural stone effect for both interior and exterior walls. Our unique wall coating is a valuable alternative to stone cladding and render. It is also ideal as an interior design product allowing you to enhance and personalise your home, your fireplaces, decorative walls, kitchens, etc...
Decopierre® is eco-friendly (breathable, lime-based, CO2 absorbtion) bespoke (no pattern book, your design ideas, our expertise and know-how) and cost effective (less than half the cost of quarry stone, less than faux stones and much more effective !)


Decopierre® can give you a new home at your old address. Please don't hesitate to get in touch with us to find out more about your local certified artisan.